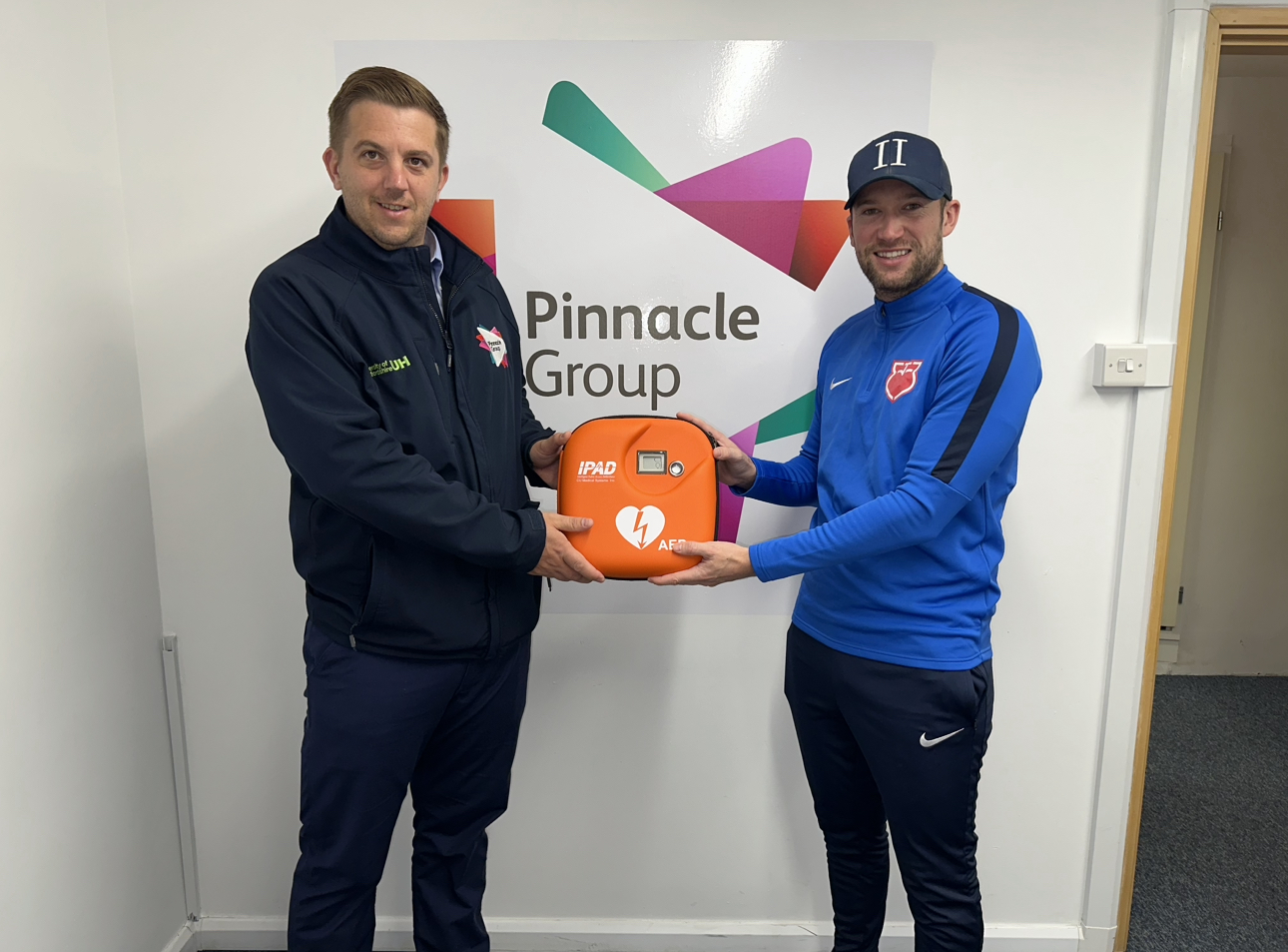 Today, the Justin Edinburgh 3 Foundation donated another life-saving defibrillator.
Pinnacle Group based at the University Of Hertfordshire, De Havilland Campus are now equipped with Automated External Defibrillators thanks to the Justin Edinburgh 3 Foundation.
Charlie Edinburgh, Foundation CEO, visited the venue to make the defibrillator presentation and discuss the life-saving work of the JE3 Foundation.
In line with the commitment to sharing Justin's story and increasing access to defibrillators, the Foundation invites organisations to apply to the defibrillator donation scheme.