Cardiopulmonary Resuscitation (CPR) increases the possibility of surviving cardiac arrest.

In schools, business, and the community at large, the Justin Edinburgh 3 Foundation is delivering CPR training and elevating the voices of medical professionals in order to raise public awareness and give people the ability and confidence to save lives.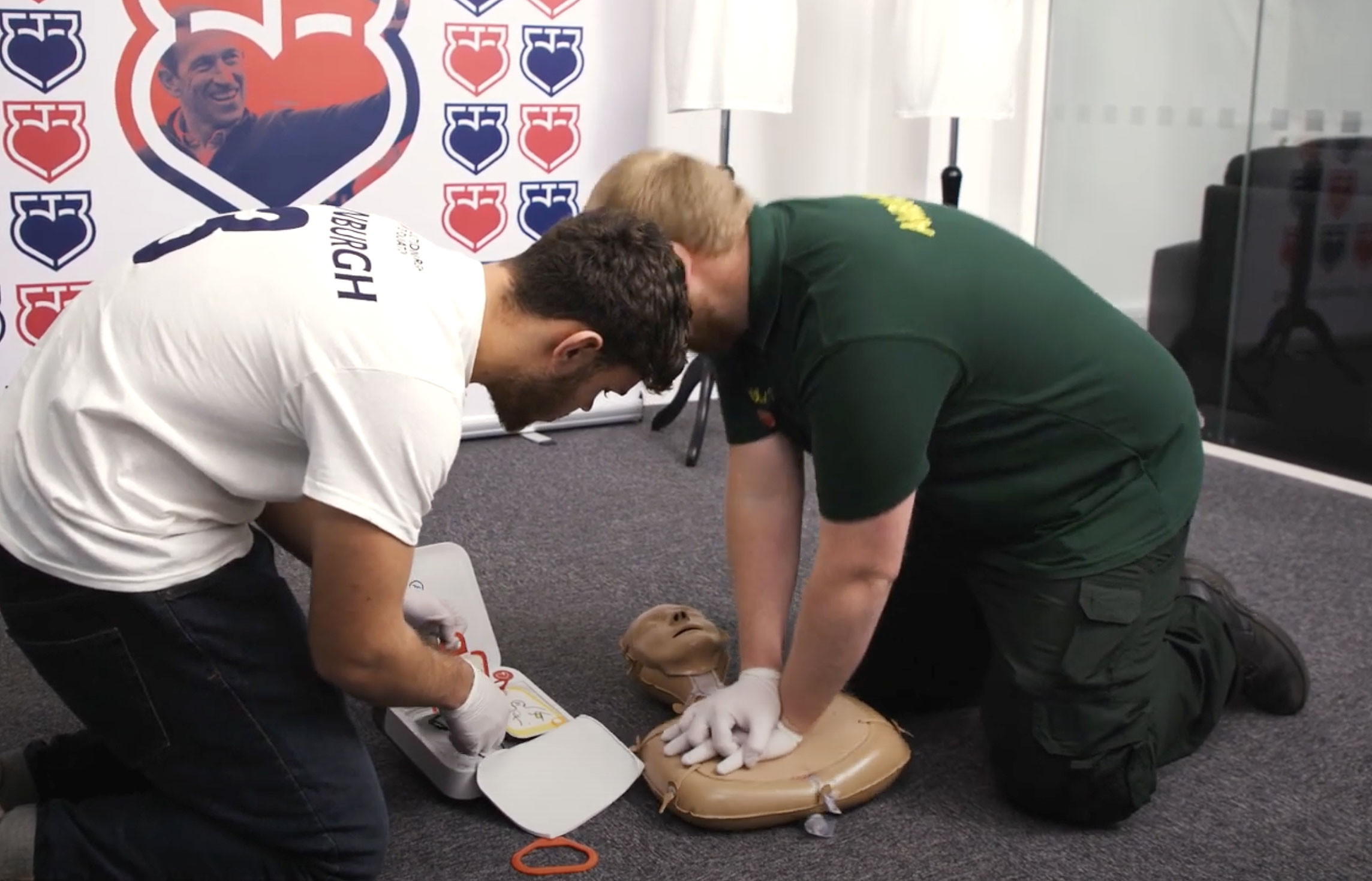 CPR is an emergency lifesaving procedure, performed when the heart stops beating. Each year over 30,000 people have an out-of-hospital cardiac arrest in the UK, with less than one in ten surviving – giving CPR and using a defibrillator can more than double someone's chance of survival.
Justin Edinburgh 3 Foundation CPR & Defibrillator Workshops
Available across the UK – 3 Hour Course.
All our workplace and public courses can be delivered for your group at a location to suit you – whether that's your office, in your community centre or at another venue you have arranged.